Business Resources
Downtown Santa Monica is open for business. Are you looking to open a new business, but not sure where to start? Start here.

REDUCED REGULATORY BARRIERS
Santa Monica City Council adopted zoning changes to provide much-needed support and flexibility to existing and new restaurant, retail, personal service, and fitness businesses. This includes special allowances for businesses on Third Street Promenade and the Downtown as a whole.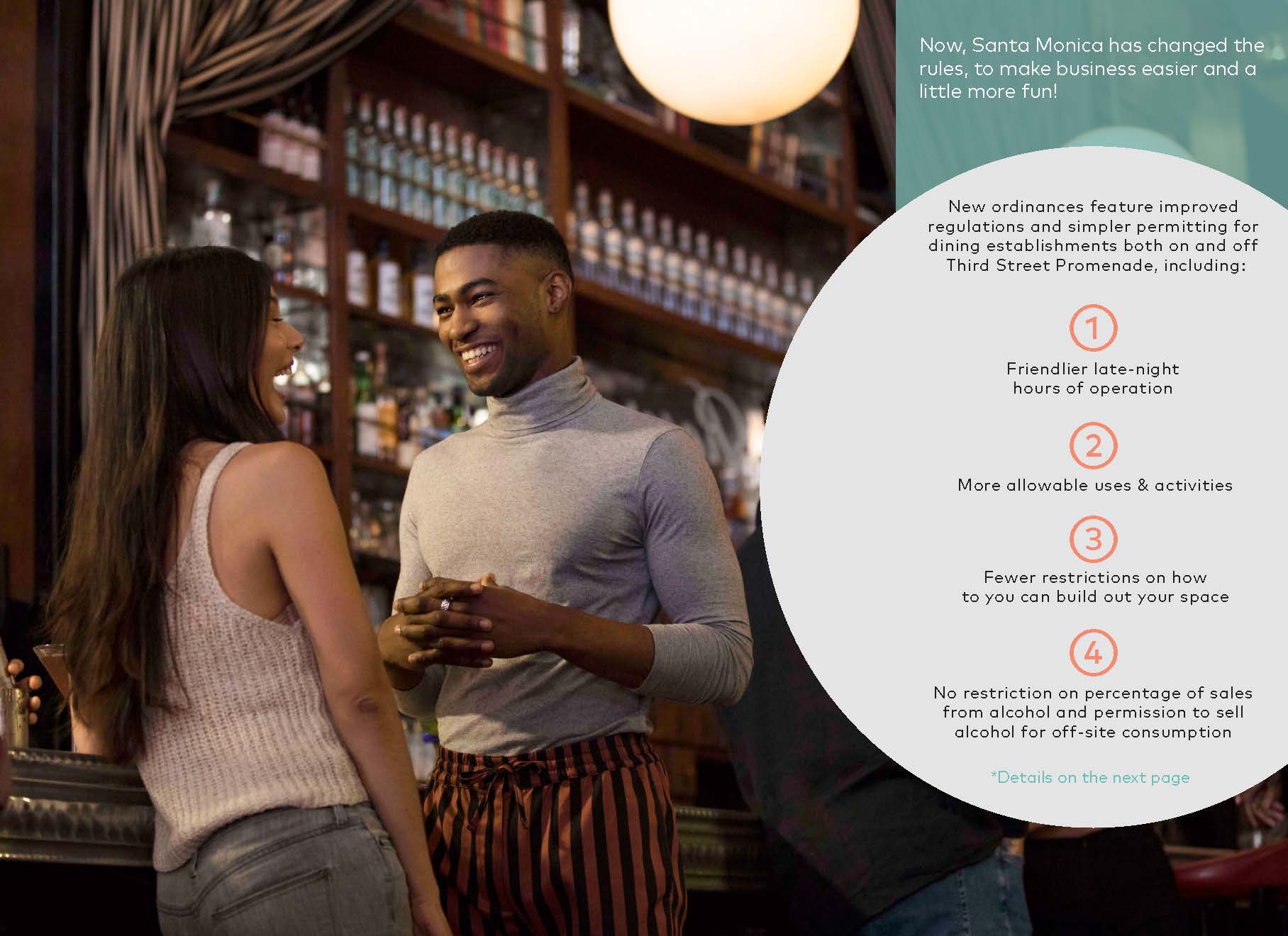 RELAXED SIGNAGE RULES
To provide greater flexibility and opportunities for business promotion, the sign code for Downtown Santa Monica and Third Street promenade was updated to allow additional sign types. To request a permit for a sign, complete this application. Information signs do not require permits.
Learn more about what signs are permitted and where.
JOIN THE (BEACH) CLUB
You'll be in great company. There are currently 14 major developments planned throughout Downtown Santa Monica, including the redevelopment of the iconic Miramar Santa Monica Hotel; a Frank Gehry-designed mixed-use project at Santa Monica Boulevard and Ocean Avenue; and the return of Gold's Gym with a three-story flagship on Third Street Promenade.
Learn more about the major new investments in Downtown Santa Monica accelerating the City's economic recovery.
ADA RESOURCES & FORUM
We hosted a forum with attorney Ara Sahelian, Esq., in partnership with the Santa Monica Chamber of Commerce, to provide businesses with simple steps to make their business accessible and ADA compliant. The presentation covered issues like accessible parking, access aisles, signage, restroom requirements, as well as issues unique to retail stores and restaurants. Watch the forum here.